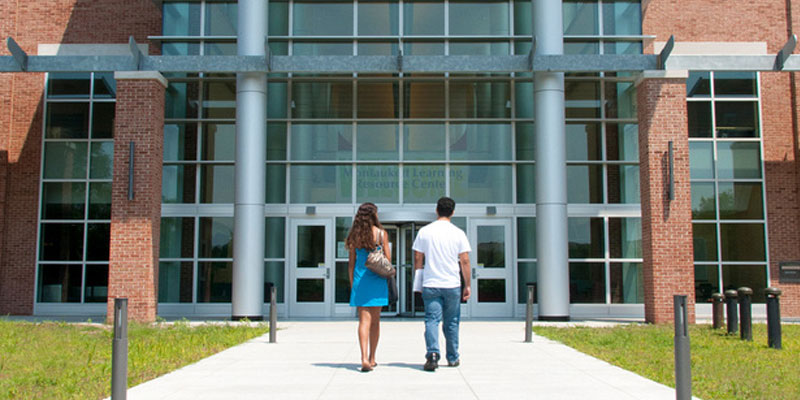 Planning for the fall 2021 semester at Suffolk County Community College has begun, and the health and safety of students, faculty and staff remains one of the College's top priorities.
"Based on everything we've learned about COVID-19 up to this point and following guidance provided by the Governor, the SUNY Chancellor, the College's Board of Trustees and state and local Departments of Health, we are working to ensure that approximately 50% of our class sections will be in-person following social distancing, handwashing and mask compliance," says Suffolk County Community College's Interim President Louis J. Petrizzo.
Classes will be offered at all three campuses in Brentwood, Selden and Riverhead and at the College's two satellite centers in Sayville and Riverhead and will be situated in the College's larger rooms, which will be regularly sanitized. Twelve large lecture and theater spaces will offer full classes in a socially distanced manner. Throughout the semester, the College will follow guidance in place regarding mandatory COVID-19 testing for students, faculty and staff.  
Of course, exactly what effect the pandemic will have on the College, the region or the state in the months to come is hard to say, so, similar to prior semesters, the College's fall 2021 plan remains a living document with the flexibility to adapt to changing circumstances as they occur.
Demand for remote instruction continues to remain strong. In addition to in-person classes, the College expects to have online classes, a robust welcome week, New Student Orientation, Club Fair and many other activities conducted virtually or on campus as part of student life. 
"Continuing to offer online class and access to support services and activities will give students a greater range of options for engaging with the College," notes Interim President Petrizzo.
Fins Up in the Fall
Suffolk Sharks are back in action as the College's Athletic Program plans to be fully operational this fall, pending any changes from the NJCAA, SUNY and/or Region XV.  The College expects all fall NJCAA teams to be competing – Men's and Women's Soccer, Women's Tennis, Men's and Women's Cross Country and Women's Volleyball, along with fall pre-season Baseball, Softball, and Lacrosse.  Also, all club teams –  Cheer, Dance, Equestrian, and Ice Hockey, are scheduled to be offered.  Planning and scheduling is already underway for the fall, as well as for the College's winter season, including Men's Basketball, Women's Basketball and Men's and Women's Bowling.  Go Sharks!